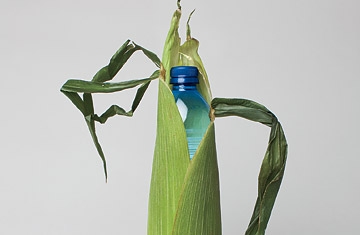 It will now be easier to navigate products that are bio-based (i.e. plastic made from corn – i.e. sunchips) because of the USDA's new label for navigating bio-products.
The Deputy Agriculture Secretary unveiled the logo recently, along with the first 60 products consumers will soon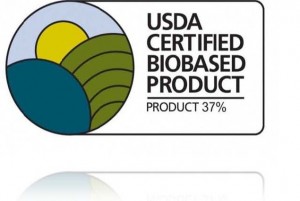 see in stores throughout the United States  using this USDA BioPreferred product label.
What is the criteria for this logo?
The new label designates biobased products that are composed wholly or significantly of agricultural ingredients – renewable plant, animal, marine or forestry materials.
This new label indicates the product has been independently certified to meet USDA BioPreferred program standards for biobased content.
Biobased products are great because they add value to the economy in creating jobs, increasing energy independence (by reducing the use of petroleum in manufactured products) and may also reduce the introduction of fossil carbon into the atmosphere -mitigating potential climate change impacts.
How many products will carry this logo?
As it stands today, through the implementation for the BioPreferred program, the USDA has identified 5,100 biobased products for preferred purchasing by Federal agencies.
The USDA estimates that there are 20,000 biobased products currently being manufactured in the states.